BUY PAINTINGS ONLINE
Looking for Paintings for Home, Office, or Interiors Projects? You're At the Right Place.
India's Largest Painting Wall Art Collection | Licensed Art Prints | Fully Customizable
Free Shipping in India, COD & Returns
Give Life To Your Walls!
EXQUISITE COLLECTION OF PAINTINGS FOR HOME DECOR & MORE
WALL ART FOR THE MIND AND HEART
Buy paintings online & bring home happiness, luck and prosperity - Vastu and Feng Shui based artworks, and more themes to choose from.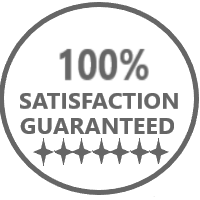 Returns
Don't like it? Inform us in 5 days and send it to us to get full refund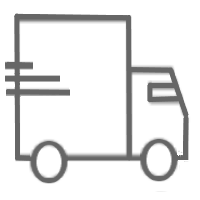 Free Shipping
Ships in 1-3 days by courier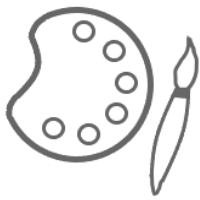 Customize it
Customize - surface, size, frame and more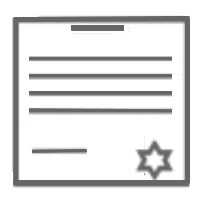 Licensed
Licensed prints, Quality Assured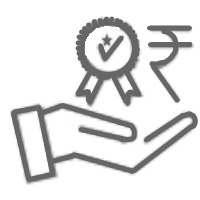 Affordable Quality
We promise top quality at afforable prices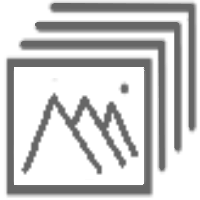 Largest Collection Over 4.5 lakhs art prints, largest in India
How to Hang Paintings?
Here're Tips on the Art of Hanging
Keep 3 inch distance
For great asthetics, keep about 3 inch distance between adjacent edges of the artworks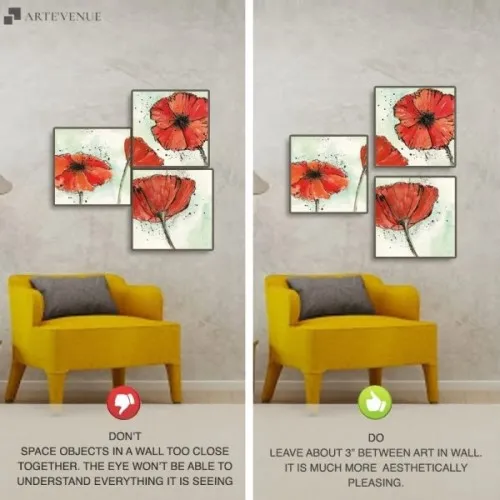 Align the artwork centers
Align the centers of the artworks and not the edges and the wall art will look better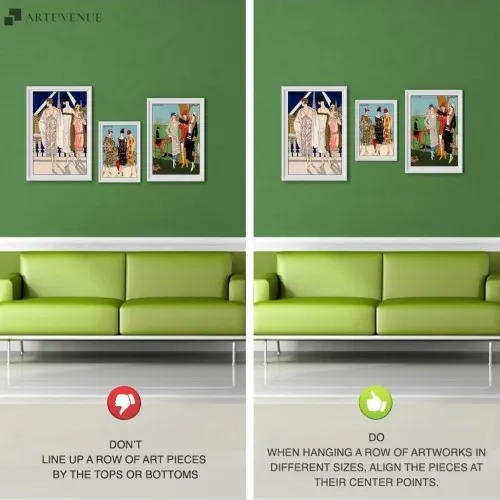 Hang Art at Eye Level
For large single painting piece, hang it such that it's center is at about 5 feet (60 inches) from the floor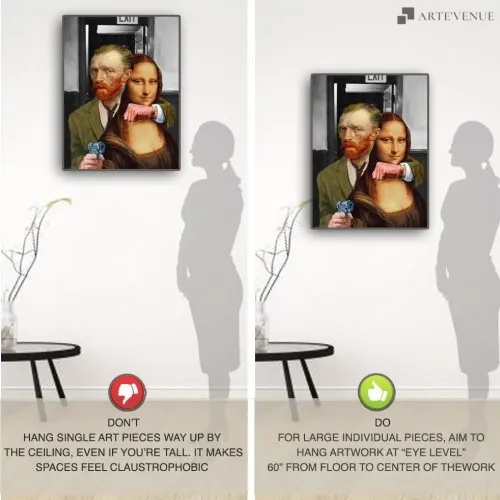 6 to 8 inch Above Funiture
When hanging above furniture, hang it such that the lower edge of the artworks is 6 to 8 inches from the top edge of the furniture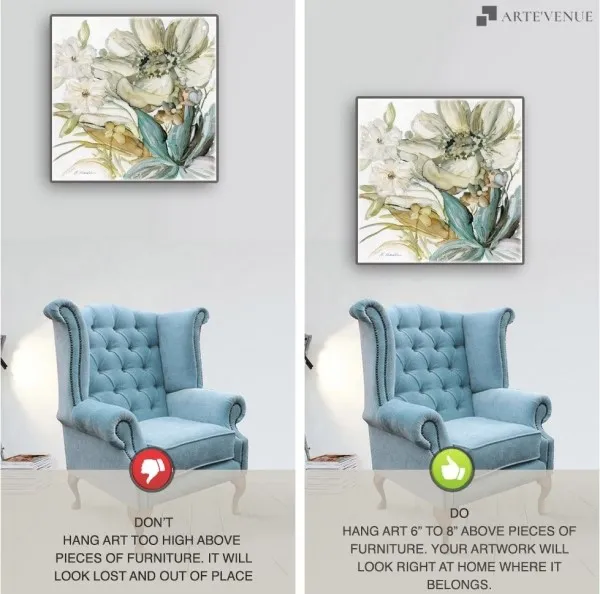 How to Choose the Size for Paintings For Home?
Go too big or too small and the painting may not look very aesthetic. Typically the painting width should cover about 2/3rd of the sofa or bed width.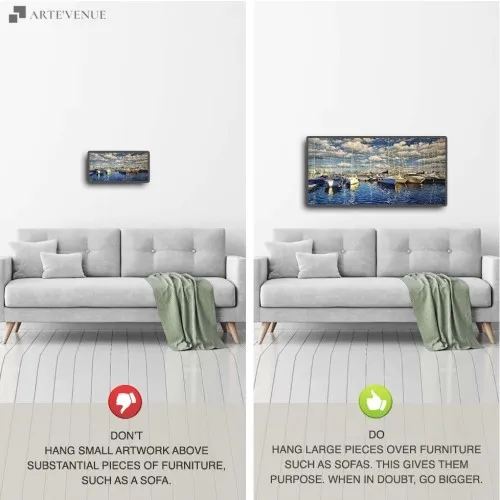 How to Customize Art Prints at ArteVenue.com?
This guide show you how to customize the artwork exactly as you need. In addition to being able to choose the print surface as canvas or paper, choose the frame, mount size and color, ArteVenue.com is the only website for Art that lets you choose the size each inch-by-inch. With every customization you perform, instantaneuously you can see the artwork with the changes.
Another First in India: See the artwork on your own wall/space. After you select from standard sizes or customize it yourself, you can view it on your own wall
See It On Your Own Home Wall
Using your mobile phone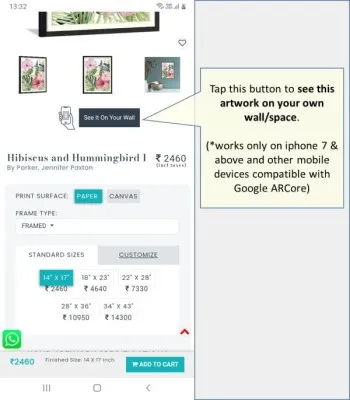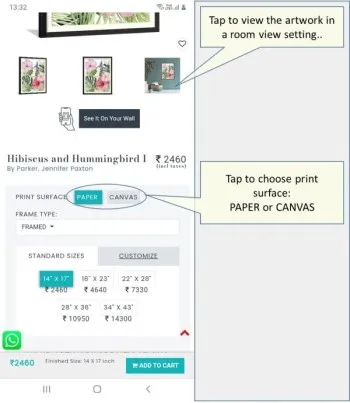 Framing options for Paper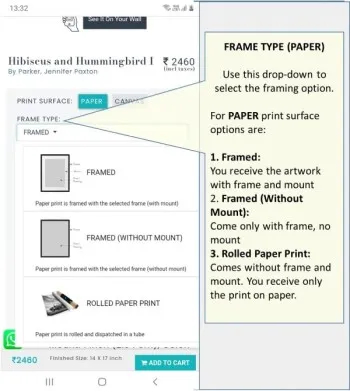 Framing options for Canvas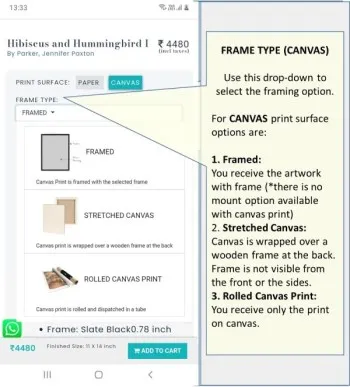 Choose from Standard Sizes or Customize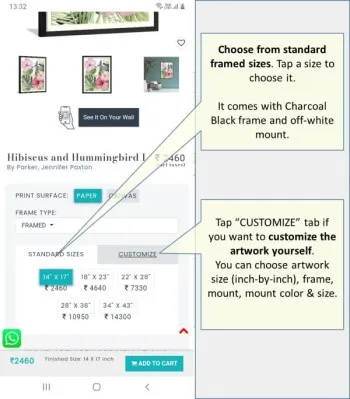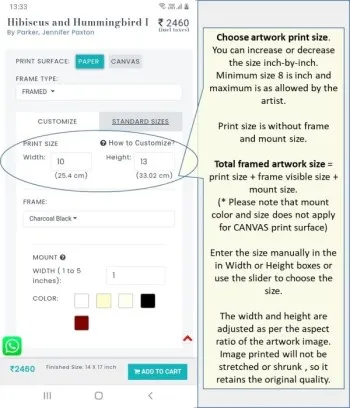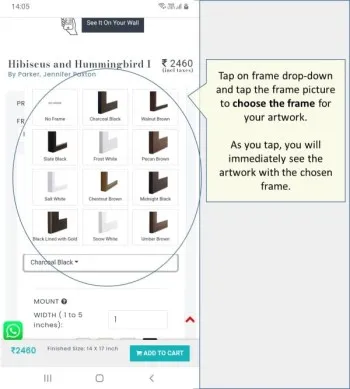 Choose Mount, Colour and Width
Applies only to print on paper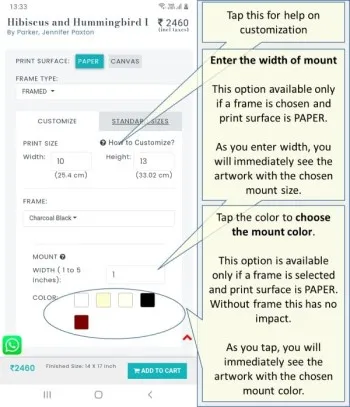 Arte'Venue has the largest collection of painting wall art in India which are fully customizable. We make it easy to find the perfect paintings for home, office or any space.
Our website has the augmented reality feature to virutally see chosen painting in your own space. So now buy paintings online with confidence.
We have you covered for everyting while searching for paintings. Look no further than artevenue.com.
Buy premium quality & affordable paintings wall art for home and office interiors at Arte'Venue. Buying paintings online is made easier with our largest and awesome collection of licensed art prints in India. All our art prints are licesed and fully customizable.
©2019 Montage Art Pvt Ltd. All rights reserved.