THE ART OF HANGING
For a fabulous look on the wall, where and how you hang the art, carries a lot of weight. Here are great tips for you to know.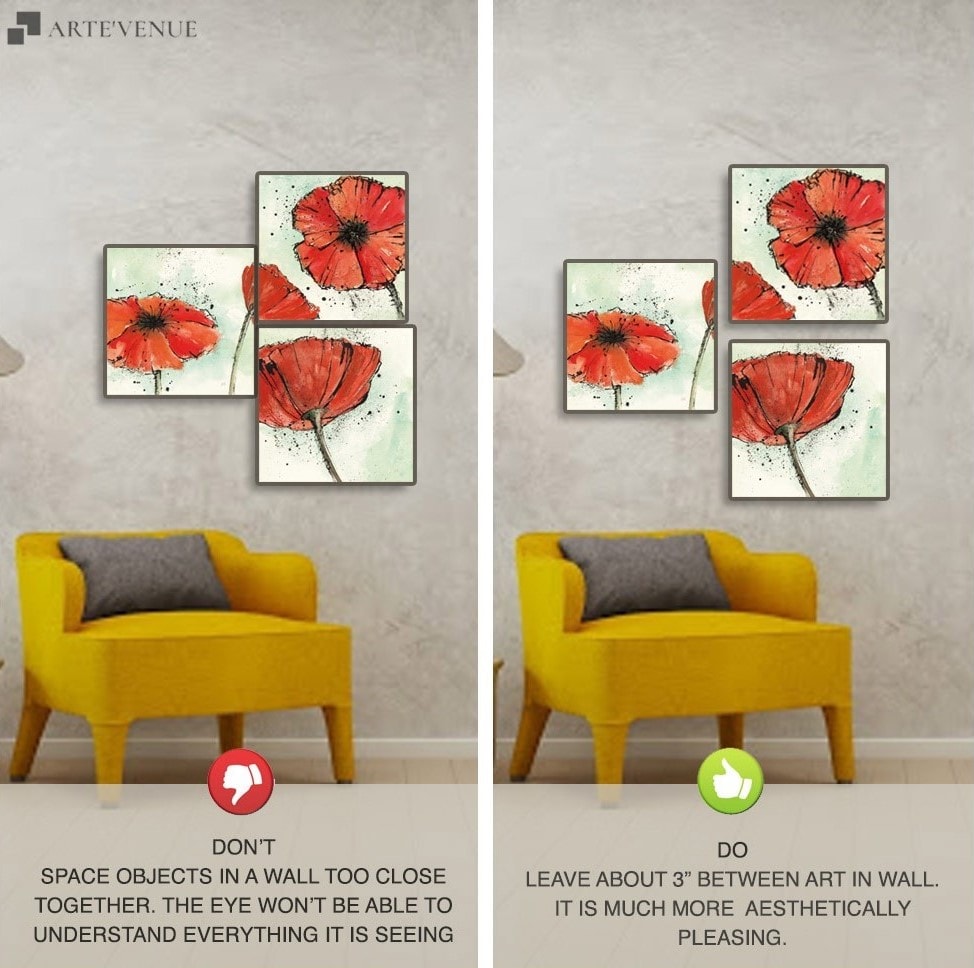 For great asthetics, keep about 3 inch distance between adjacent edges of the artworks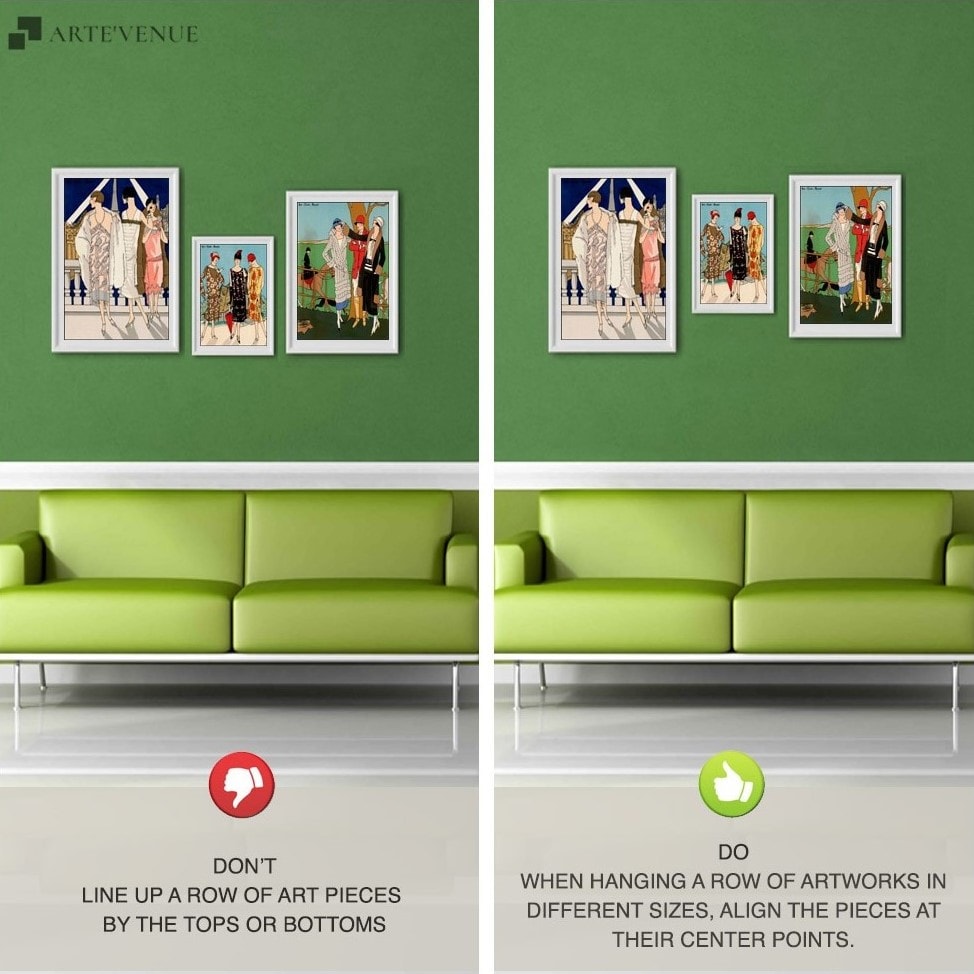 Align the centers of the art work and not the edges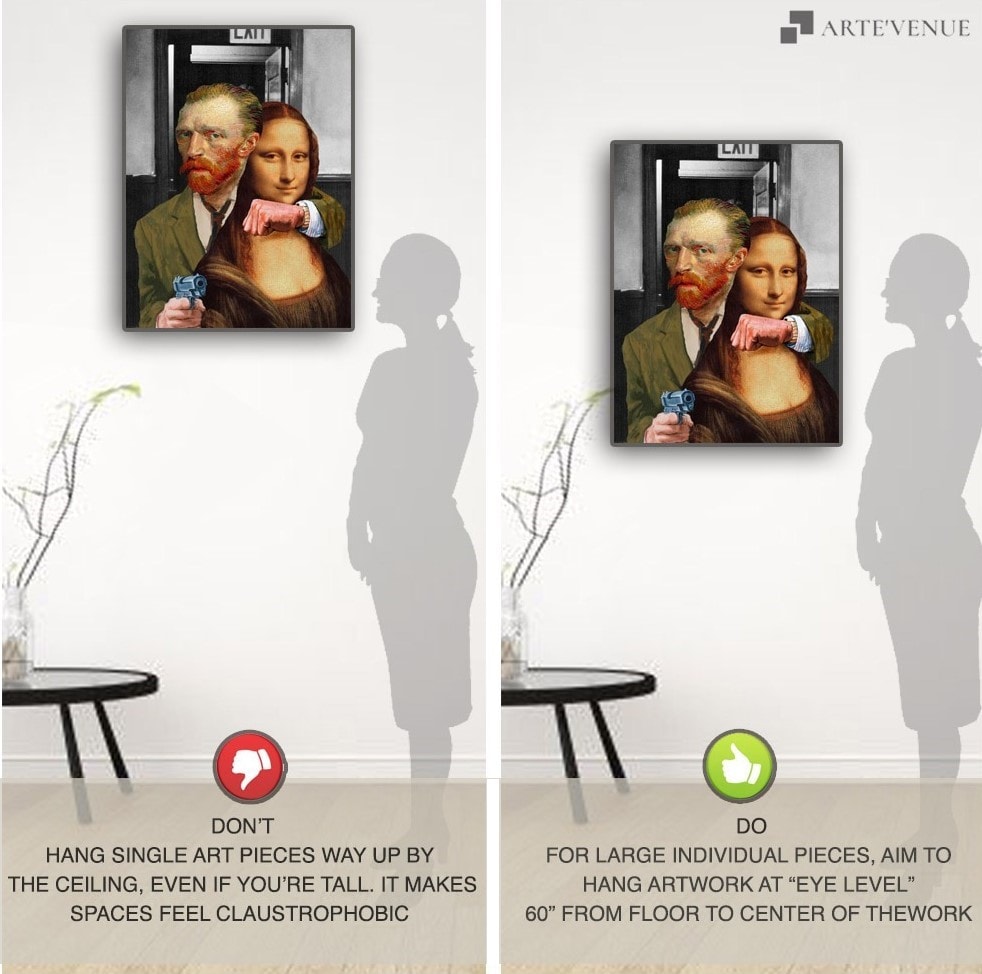 For large single art piece, hang it such that center of the art is at about 5 feet (60 inches) from the floor.
6 to 8 inch Above Funiture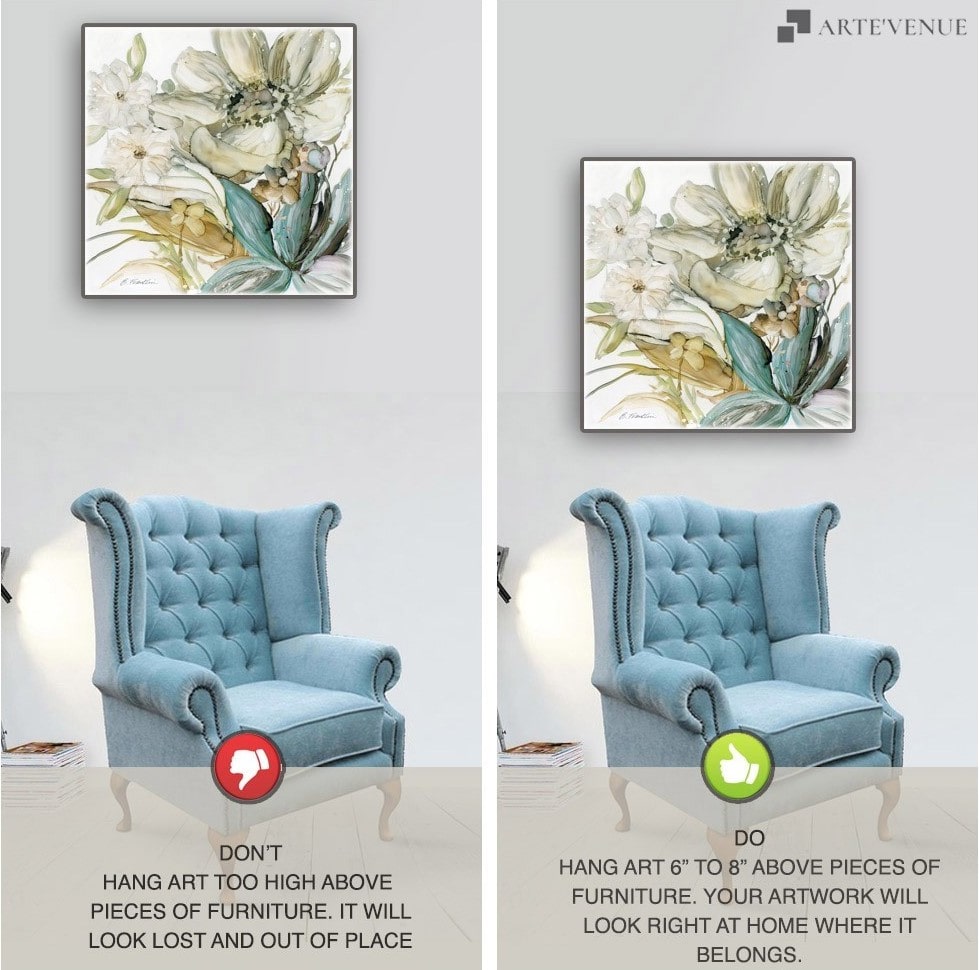 For art piece above furniture, hang it such that lower edge of the artwork is 6 to 8 inches from the top edge of the furniture.
Arte'Venue is an online platform for high quality & affordable wall art for home decor or any space which can adorn one. We host a collection of over 2,70,000 licensed art prints under one roof with a comprehensive database of various genres. While catering to a wide variety of wall art prints, posters and canvas prints, our expertise and commitment in delivering the best to our customers is our priority, so you can buy paintings online with us, as we ensure a seamless customer experience. Anyone can frame ? Virtually of course!! Our website enables you to visualise a frame around your picture or artwork by a simple customisation tool, which makes online photo framing as easy as pie.
You are never short of choices when it comes to art prints as paintings for home decor, office, or any space. Delivering the top notch quality products and service to our customers is our priority. You can buy paintings online with us and you won't regret!
©2019 Montage Art Pvt Ltd. All rights reserved.