VIEW OUR ARTWORKS ON YOUR WALL
ART MEETS TECHNOLOGY
First time in India, Arte'Venue brings to you Augmented Reality(AR) to view our artworks on your wall
Music Courtsey: tunetank.com
HOW TO VIEW THE ARTWORK ON YOUR WALL:
It's As Simple As 1, 2, 3
Browse through various categories (Menu->Categories), or access the list of artworks (except gallery walls and wall art sets) from various sections on the home page
Identify and navigate to the artwork you like
Tap on it to go the product page
---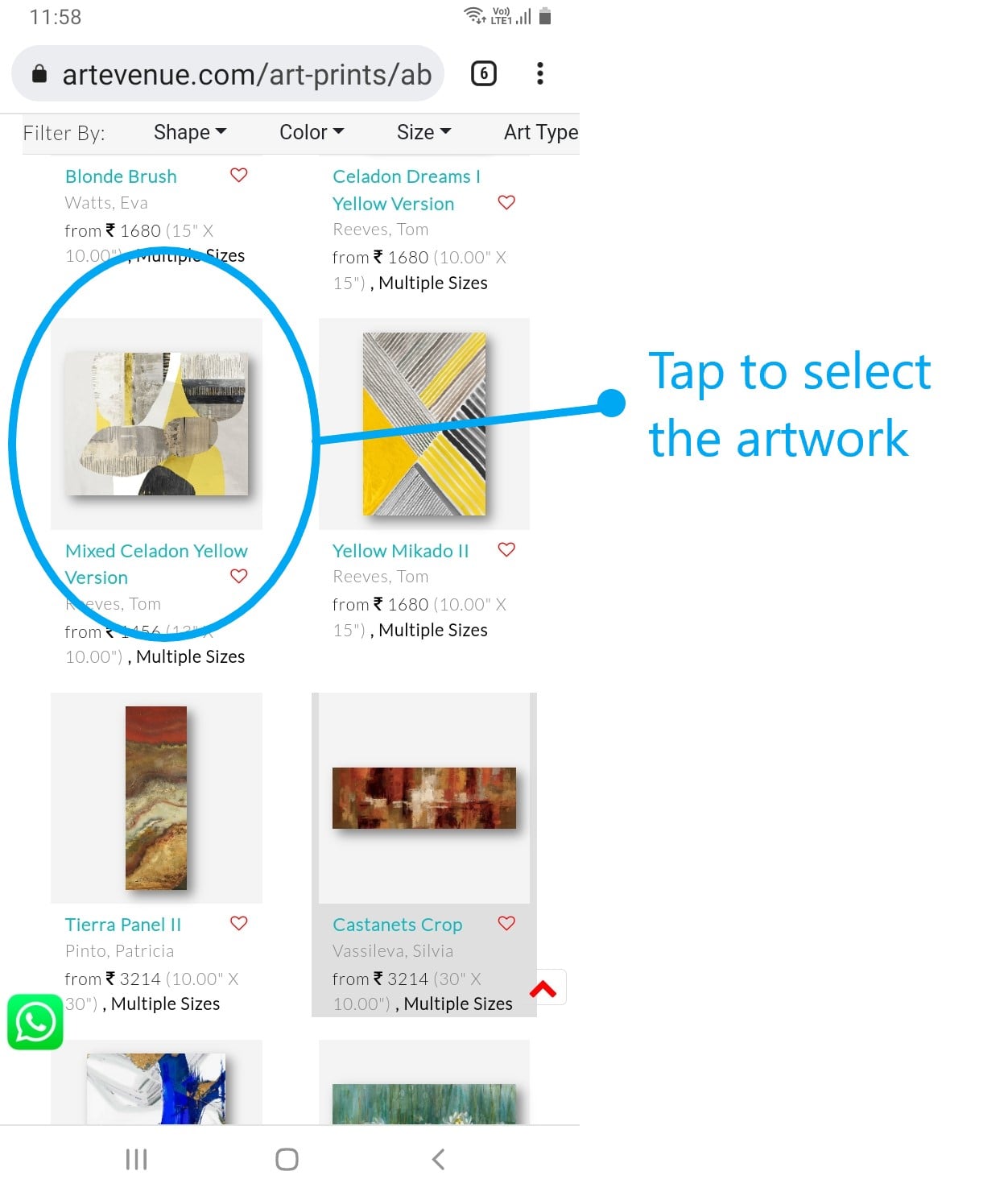 Choose the size or customize as you like
Locate the wall/space where you want the artwork placed virtually
Hold your mobile/device phone with back camera facing the wall/space
Click on the "See It on Your Wall" button
---
Move your device a bit so artwork gets placed on the wall<
Drag, pinch to position and size the artwork
Move closer/away from the wall, rotate the device to get a better view
After you are done, tap on the screen and tap X to close the AR
---
Please Note:
Works on iPhone7 & above and Google ARCore compatible devices (List of supported devices)
Currently our AR works only for single artwork. It does not for gallery walls, wall art sets where there are multiple artworks in the set
Before you start the AR, please ensure there is good ambient light
You may have to move the device/mobile phone around a bit to get the artwork placed on the wall
Buy premium quality & affordable paintings, wall art for home and office interiors at Arte'Venue. Buying paintings online is made easier with our largest and awesome collection of licensed art prints in India. All our art prints are fully customizable. With these elegant art prints we have made the interiors and decor affordable.
©2019 Montage Art Pvt Ltd. All rights reserved.